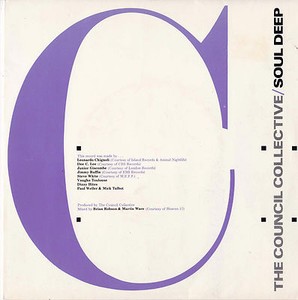 The current fracking debate made me think about the Miner's Strike of 1984 and a quote from a striking Miner that there was enough coal in the UK for it to be self sufficient for generations then Thatcher shut everything down and looked at the "greener" solution of Nuclear Power??
The issue with fracking like everything to do with power production is the pollutant waste. Fears for the future V Need for energy, in the end it's all about money and who holds the energy infused strings. There is currently a protest near me, people fearing the environmental effects and companies rubbing hands over the gold mine of trapped gas over at Barton Moss, encouraged by the current government.
So Mr Weller and Mr Talbot got some mates around and decided to release a protest/charity record regarding the Miner's Strike of 1984 (wiki it!) The David Wilkie footnote is acknowledged on the sleeve notes making it a call for peace and solidarity. The record featured The Style Council plus a number of other performers, notably Jimmy Ruffin,Junior Giscombe,Animal Nightlife and Heaven 17.  Musically it's a very synthy,funked-up bit of protest. The B-side is a 15min + interview with 2 striking miners, spoken word and an historic footnote into early 80's Britain, very poignant. From the sleeve…….
"The Aim of this record was to raise money for the Striking Miners and their families before Xmas but obviously in the light of the tragic and disgusting event in South Wales resulting in the murder of a Cab driver, some of the monies will also go now, to the widow of the man.
We do support the miners strike but we do not support violence. It helps no one and only creates further division amongst people.
This record is about Solidarity or more to the point – getting it back! If the miners lose the strike, the consequence will be felt by all the working classes. That is why it is so important to support it. But violence will only lead to defeat – as all violence ultimately does."
NEW LINK 2021 (again!)
| | | | |
| --- | --- | --- | --- |
| A | | Soul Deep | 6:14 |
| B | | A Miner's Point  | 17:21 |